Here is an excellent article about Altea written by my friend, Ted Williams (aka Paul Theodore Williams) for International Living magazine.
Thursday, March 23, 2017
Dear Fund Your Life Overseas Reader,
One of the challenges of moving overseas is selecting the right place for you. Cost of living, climate, convenience, and several other factors will play a big part in your decision.
But when you find the perfect place for you, it's something you won't be able to put a number on. You'll just know it.
Texan native Paul, who tells his story below, is one of the folks who has found his perfect overseas home. Read on, and discover why he's so taken with this little town on Spain's Costa Blanca…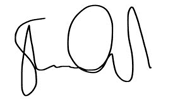 Shane Ormond
Managing Editor, Fund Your Life Overseas
P.S. If you like the romance and culture of Europe…then Spain is calling your name. It offers sophistication, charm, comfort…and at a price you'd expect to see in Latin America. In fact, it's the best bargain in Europe today. Uncover the insider secrets to find your ideal Spanish destination in our comprehensive Spain Uncovered Bundle—available this week only at an almost 50% discount. Act before midnight tomorrow and you'll receive a free report on Spain's Secret Income Opportunity.
***
Affordable Luxury in the Jewel of Spain's Costa Blanca
By Paul Theodore Williams
This morning, I awoke to the spotless Altea seaside, refreshed by an early spring shower. These March mornings are cool, and showers are frequent at this time of year, but the afternoons are sunny and warm enough to peel off the jacket.
I took my two dogs for our morning ritual, walking down to the craggy beach just a couple-of-minutes from my home. The crisp morning air is a refreshing and energizing start to the day. As the waves crashed rhythmically against the shore, I began to wake up and turn my thoughts to the day to come.
These mornings, walking the coast in Altea, the jewel of Spain's Costa Blanca, may feel like part of a vacation commercial. But it's my normal everyday life, compliments of working as a teacher in Spain.
I teach at a school about seven miles inland from Altea. Is that why I came here? Not really. Teaching, for me, is a means to an end—a way to live life on my own terms. I'm not making a fortune by American standards, but compared to the cost of living, I live comfortably, have a constant flow of disposable income, and get plenty of time off to do what I want.
Coming from Texas, I was used to a lower than average cost of living. However, Altea is even drastically more affordable than that. My first home here was an apartment on the seafront, which I rented for just for $485 per month, with my utilities totaling at about $100 monthly. Since then I've met my wife—she was the landlord of that apartment as it happens—and I've moved on from that apartment to something bigger.
Fuel is more expensive here but my car gets 45 mpg and we only use it for going to work and our weekend adventures, since the whole town is happily accessible by foot. One stroll through the jasmine-filled streets and you'll never want to get back in a car again. Fruit and vegetables are at least half the cost of back home and finding organically grown produce is the norm, not the exception.
We both love to cook, but we also love to eat out. For an authentic, traditional Spanish meal, you'll get a glass of wine, starter, first and second courses, and dessert or coffee for about $11 at lunch and $16 at dinner. A great bottle of wine, that I would expect to cost $20 to $25 back home, may set me back about $5. If I'm watching soccer with the boys I can get a pint of beer for $2.70.
One of the best Indian restaurants in the area, Crown of India, sits on high in the old town with a 270-degree panoramic view of the mountains and coast. They offer a wonderful dining experience for about $20 including wine or beer. But I must admit, my favorite restaurant is a Michelin-star restaurant, BonAmb, in Javea, about 30 minutes away. It's more expensive than the other restaurants in the area but they bring the essence of the Costa Blanca from land and sea to table with a refined, sophisticated touch.
Here, I'm able to indulge my love of food. My wife and I enjoy frequent outings to enjoy the region's world-class wineries and artisanal cheeses. My favorite winery close to home is Mendoza in neighboring Alfaz del Pi. The extended four-hour tasting includes a tour of the grounds, and a tasting of eight wines along with locally produced meats, cheeses, and olive oils.
I could live in other towns nearby and live on even less, but Altea is my heaven on earth. To my front, I have the Mediterranean Sea with its calming rhythm; to my sides and back, I have a backdrop of rugged mountains. Together, they form a microclimate that means less extreme highs and lows in summer and winter, while also giving the town a magical light that must be seen to be understood.